Kitesurf weather: Why you should go kiting in bad conditions
Written by Anja Fuchs Images by Anja Fuchs
Kitejoy, 11. February 2020
1560
For many kitesurfers, their sport is linked to nice weather, warm water, and temperatures that don't even require a wetsuit. Which is totally understandable, cause who doesn't like boardshorts or bikini temps? But if you look a little further, you will find so many spots all over the world which might – in terms of kitesurf weather – not have perfect laboratory conditions but still offer an excellent setup for unforgettable sessions. And lots of wind, too. Provided that you overcome your aversion to freezing temperatures, rain, and grey clouds, pack your thickest suit, willing to combat the roughness of nature... and just go for it! The result: Just going for it despite non-perfect kitesurf weather will score so many more sessions throughout the year, not to forget that you will lift your kiting skills to the next level.

Still not sure yet? Well, maybe this article will help convince you to give bad kitesurf weather a chance.

What means bad conditions in terms of kitesurf weather?

Let's talk about what defines "bad" kitesurf weather first. "Bad" means cold for most of us. And many kitesurfers follow the rule: I will never go if the sum of water and air temperature is below 20. Which is indeed pretty cold, especially when you add the windchill and the aspect that you get wet out there. And this coldness is definitely an essential factor in terms of safety, not only when you are a beginner (more on that later). Imagine 30 knots of wind – bearing in mind that 30 knots of cold wind is not the same as 30 knots of warm wind! – combined with threatening dark clouds and rough waters. This type of kitesurf weather doesn't sound very tempting, right? Especially when you could chill on your cozy sofa instead and binge-watch your favourite Netflix series…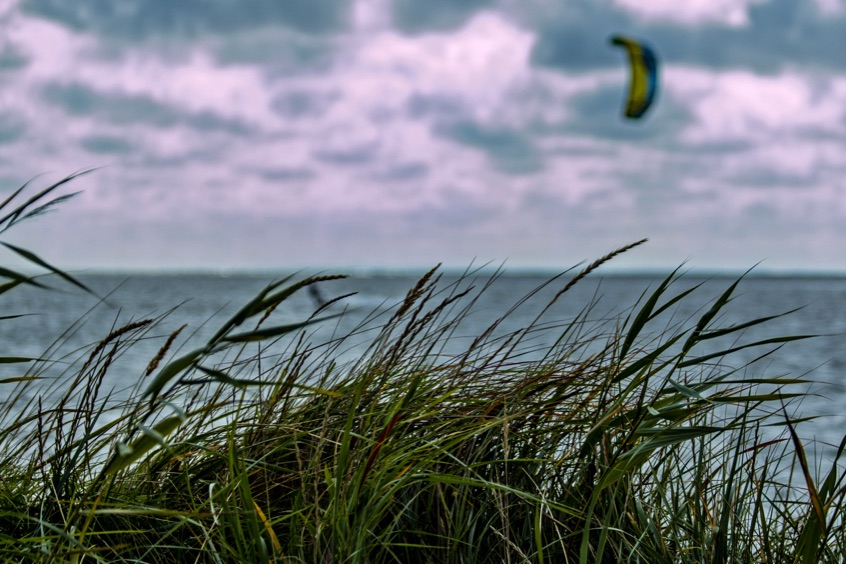 Nevertheless, there are heaps of kiters in the northern hemisphere who love to enjoy a full year season, which means they don't stop kiting during winter – as long as the water surface isn't frozen. If you learned to kite in these typical northern conditions, then you will probably not mind "bad" kitesurf weather that much. In the end, it's only a question of habit, mindset, and appropriate equipment. You don't have to choose the hardcore way and directly go for a deep winter session if you are only used to summerly temperatures. Maybe you carefully start extending your sensors towards windy spring and autumn days, means less perfect kitesurf weather? We promise: You can still go back to your binge-watch session after an adventurous kite day… which might feel even better then!

Bad kitesurf weather: Why you should still throw yourself out there

Long story short – let's move on to some valid arguments for a session far away from laboratory conditions. But be careful: Expanding your repertoire of kiteable conditions and giving any kitesurf weather a chance may lead to even more kite addiction (and further financial expenses for weatherproof equipment).

Adventure ahead!

No doubt that also a kite trip in perfect summer conditions can be adventurous, too. But being out there in cold, rough conditions, just you and the elements and an exceptional atmosphere that you'll only find on those grey days is definitely unique. Being out there in bad kitesurf weather activates all your attention and focus, you have to be more aware and prepared for everything – e.g., weather changes, heavy gusts or Plans B and C if anything goes wrong. As a result, such sessions feel way more intense, what starts already before you hit the water (cause cold kitesurf weather requires more preparation), and gives you a long-lasting adrenaline kick for afterwards.