The Lieuwe Kiteboards, a brand that stands out
Written by Zoltan Lefler Images by Lieuwe Kiteboards
The Epic Gust, 22. February 2020
2749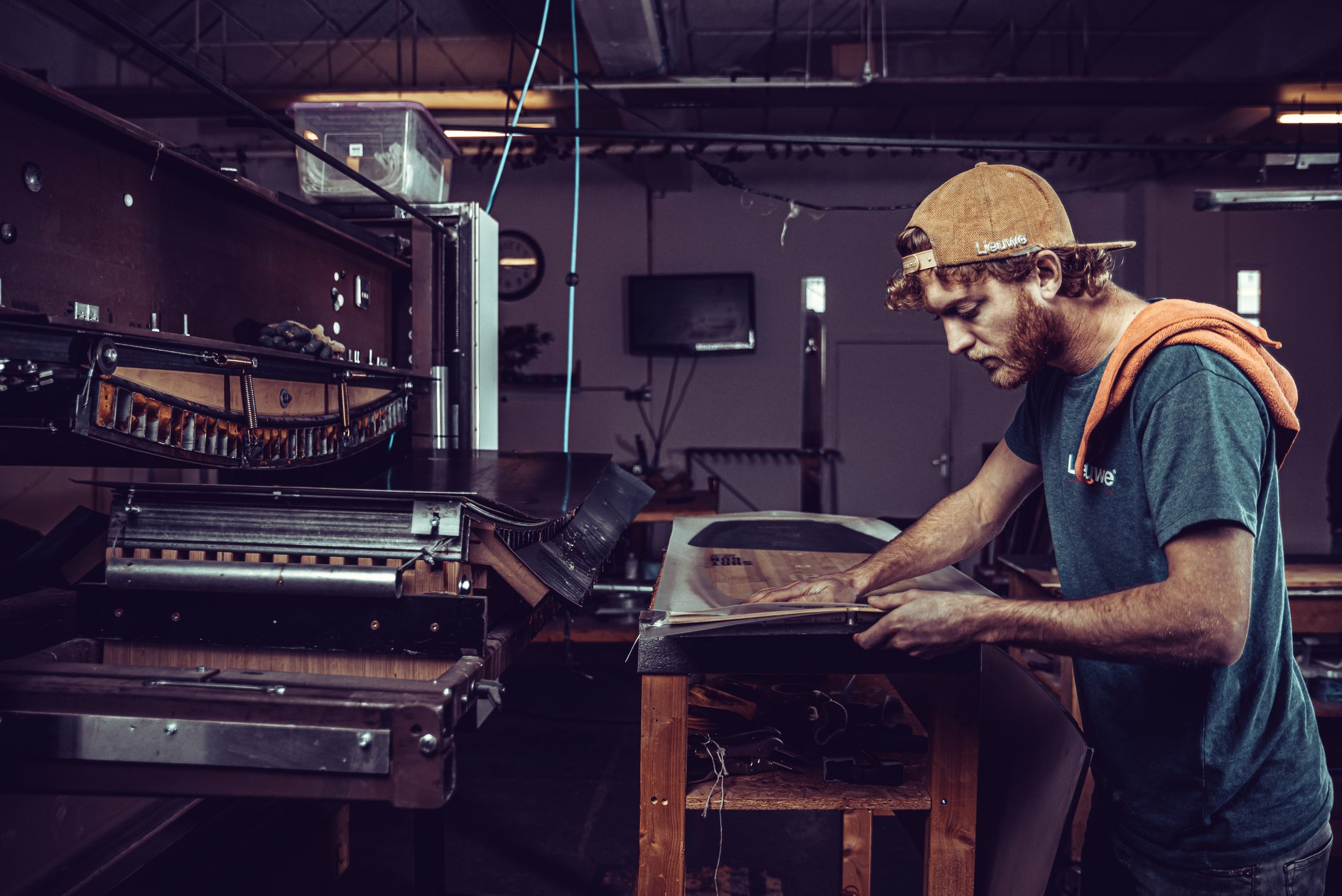 When it comes to high-quality products, like a specially made sound system for your home, or a suit that tailored precisely to your shapes, or even a piece of well-designed furniture, then the smaller, quality-focused players often win against the big Co.-s.

They have the time to go into details; they have a definite creed, so they don't cut corners, or they don't focus on reducing build cost for the sake of more profit. They purely go for the best is possible, to serve something more significant, our inner need for perfection.


The Lieuwe kiteboards answer to why?

Life is too short to go mainstream - goes the motto at Lieuwe kiteboards Co., and we can maximally agree on that. These days hard to stand out, everything is a copy of a copy of a copy. Right? Hard to stay unique.

When you are a craftsman, You don't want to give away something made by you, but the best of the best. This mentality serves a long-term goal - the always happy and satisfied clients, and the steadily growing reputation. We believe this statement the foundation of the Lieuwe kiteboards manufacturing family, one of the most recognized kiteboards producing designer-brand.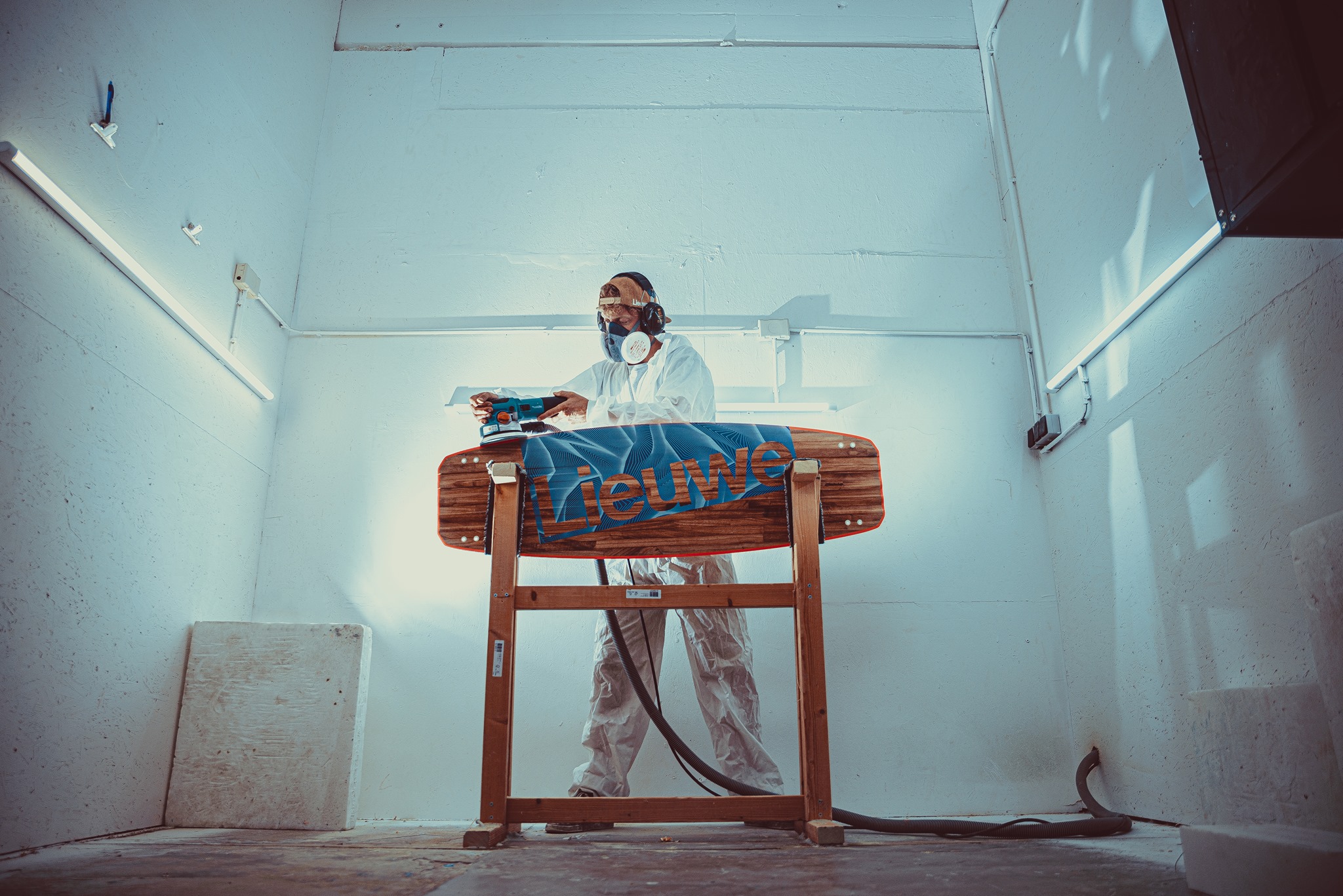 How were the beginnings at Lieuwe kiteboards, we asked Florian, the founder

"It all started with a passion for mechanical engineering. Since I was small, I always wanted to know how things where build. And later on, I began to build things. It didn't really matter what it was. As long as I could think about technical solutions and make it myself. And when I was 18, I started to kitesurf, and I bought a second-hand board. But after a year, I thought, hey, maybe I can build one myself as well. And that's when the search for the best production method started."

He had the skills and the do it yourself mentality. Once he built his very own CNC machine, he could elevate his game by adding very precise channels and perfect cuttings on the boards. It was for himself and later on for his friends in the Netherlands. The idea was slowly growing to real business, and the Lieuwe Kiteboards Co. was established in 2013, to turn in to his full-time job around 2016.

"I started the Lieuwe kiteboards with designing and making my own computer-controlled board shaper, board press, etc. So after about two years, I finally could build the boards my friends really wanted to ride. And at that point, I found a friend who could do all the marketing and brand strategy. And after a point, we really started to grow. More sales, more people in the workshop, sales abroad, etc. And we really started to be a family."

All great craft starts with a story like this! During this time, a passionate team was gathered, and of course, the shed changed to an excellent warehouse that hosts and serves the whole production of the Lieuwe kiteboards.

"Things took off when we really started telling the Lieuwe kiteboards story online thru social media and the website. And also by just being on the beach at events and windy days. " – he adds.


Wood, wood, wood – and the spice of the custom design

The main style of Lieuwe kiteboards is the-love-of-the-wood. All boards made of the best wooden material, making the wood core visible after the elegant finish too. You can't mistake the Lieuwe kiteboards with something else. For the question – what makes Lieuwe kiteboards different than other production boards Florian answered this:

"The most significant difference In Lieuwe kiteboards is the attention that our workers give to the boards. And our workers are involved in the whole process, so they know everything from a to z. So fewer mistakes are made and more attention to details we can add."

These boards are genuinely perfectly shaped, well-made living room decoration. The brand focuses on individual needs. Therefore 20 % of all the kiteboards they make are absolutely custom made. They noticed a need for uniqueness amongst riders. People wanted to share a story on their board, to express themselves a bit more than with a mass product. The board becomes unique and more connected to its rider, by putting their loved quote like "gone with the wind" or the graphic of the favourite superhero or the favourite movie character on the bottom of it. Like this, it isn't "just a kiteboard." These are Lieuwe kiteboards. Or riders can print their name and phone number on the board - in case of loss. Surely a better way than do it with a marker!


Time to celebrate

Not so long ago, the Lieuwe kiteboards Co. had its 10th anniversary. For this reason, they launched a collection of ten well-designed custom versions of the iconic SHOTGUN kiteboard. Some of us in the KITE TROTTER team riding this board, with immense satisfaction. We stoked about the pop and the smoothness it has.





As a small kiteboard brand, it is not easy to compete against the big players, and the Lieuwe kiteboards don't even want to compete with them. Serving those unique needs puts this brand not below or above of any big brands, it stands out. What they serve it is a smaller niche, that is rapidly growing as riders like Ruben Len10 or Gijs Wassenaar was riding and promoting them. We are proud and happy to see Lieuwe kiteboards riders more and more on competition podiums in all disciplines.